PAPER MAN

Installation with stopmotion drawing animation projected on a tracing paper on a wooden table. Graphite drawings on paper and magnets on the wall.
The size of the drawings vary, loop video (00:20 min.)

Bergen Kunsthall, Bergen Norway. 2017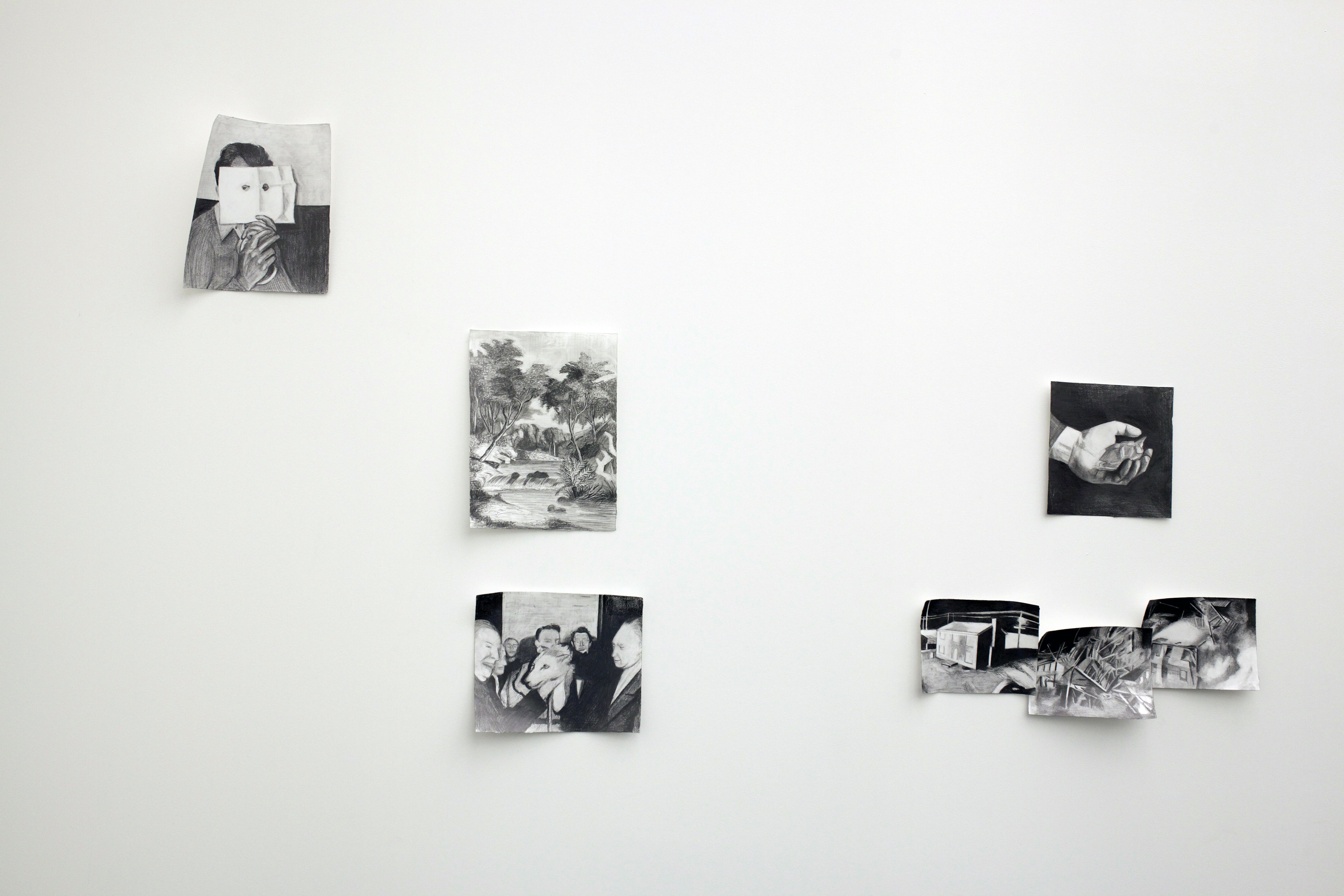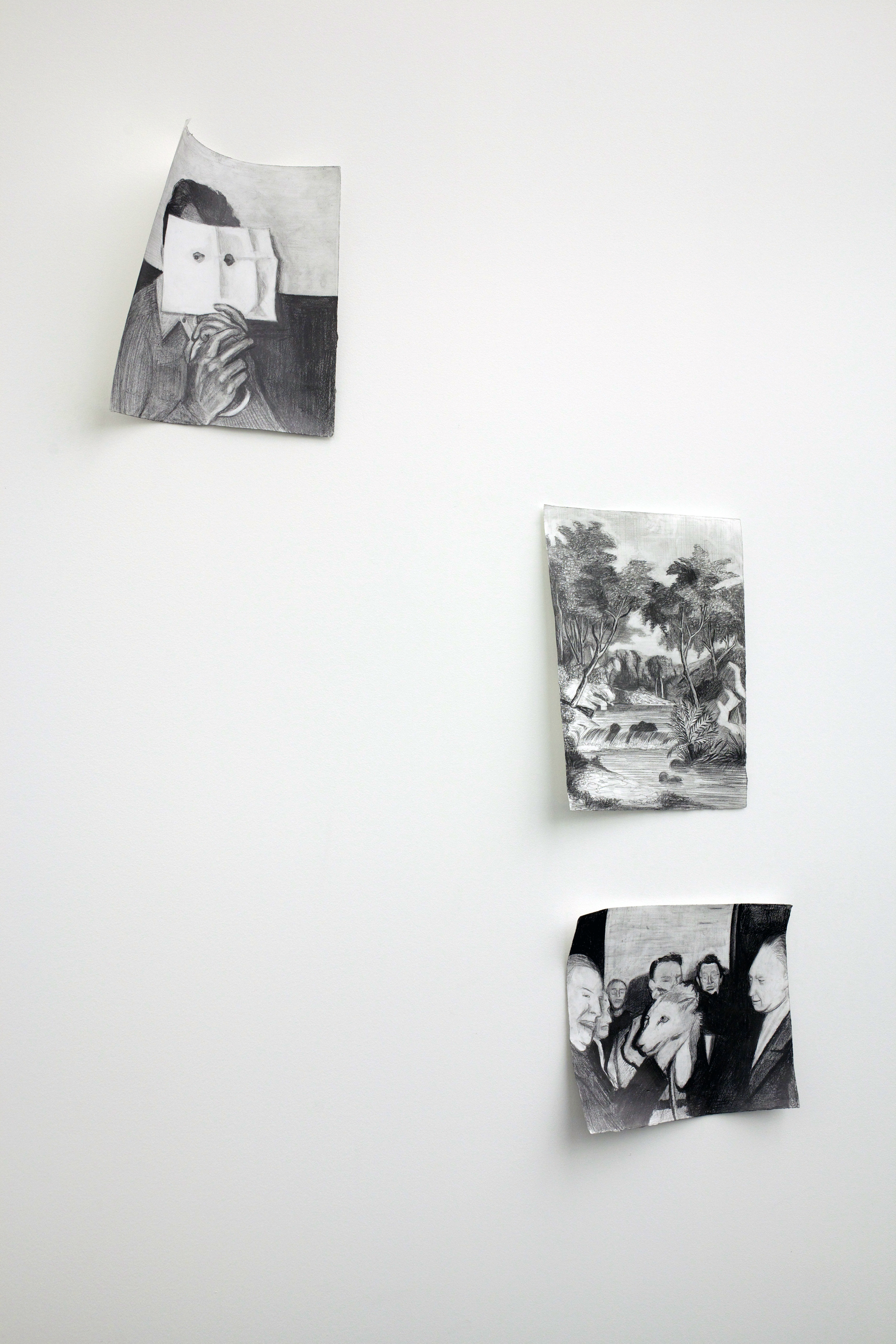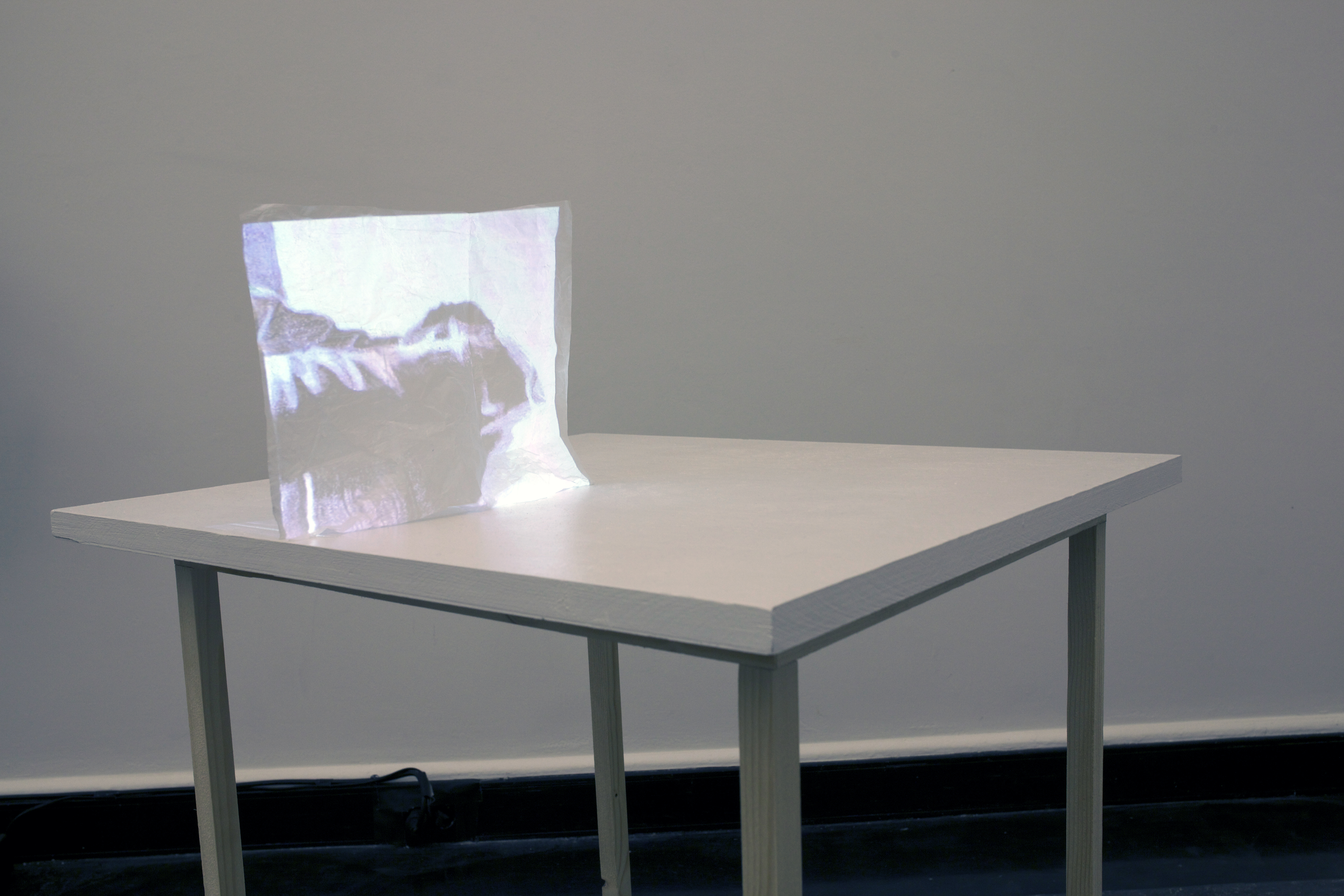 I have been focusing on drawing that is both a medium and a method for me. I use figurative drawing to explore ideas around repetition and making replicas. As well questioning what means to be an authentic and a copy. Through the act of drawing and the process, I aim to make time visible in my work. When I use photographs and make drawings out of them, my interest is not to make copies, of those images but visual evidence that I have been looking at them.

I always add and lose something during the process of drawing. The act of drawing occupies the image in its own particular way – time/ space - it is sort of like digesting the image. Drawing process goes through the hand of the drawer, mind and calligraphy and therefore it becomes my own interpretation.